CDV2 Deck Valve:
China CDV2 Deck Valve: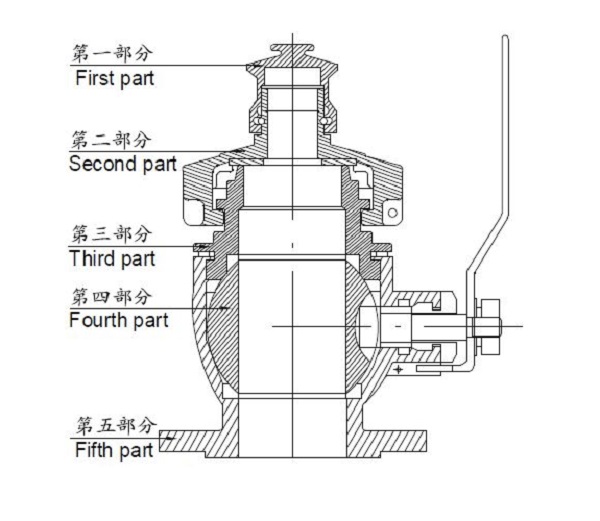 CDV2 Deck Valve is used with Oil Water Interface detector and Sampler, mainly used in oil tanker, chemical tanker, petrochemical industry and marine oil platform.
Main Technical Specification:
Nominal Diameter: DN50(2")
Nominal Pressure: 0.2Mpa
Material: Stainless Steel 304
Applicable Medium: oil, seawater & chemicals
Flange Standard: CBM, DIN, JIS, ANSI
Structure:
First Part: Deck Cover.
Second Part: Quick Connector for UIT Oil Water Interface Detector
Third Part: Quick Connector for RDHS-01 Sampler
Fourth Part: Dia48mm Ball Valve
Fifth Part: Deck Installation Flange
Function:
When the operator needs to use measuring equipments such as oil/water interface detector and sludge ruler etc. for oil tanks, pull out the cover of deck valve, and connect quick connectors to deck valve, then open ball valve (rotate 90 degree upward) and all connected equipments can be used. When oil tank hermetic sampling device is needed, screw off the upper part and the bed of sampling device can be installed and fixed on the upper flange of CDV2 ball valve. After opening the ball valve, the operator can take the sample. After using the deck valve, the ball valve should be set in closed position to avoid oil/gas leakage from oil tank.